We took the boys to the dinner at the Rio then they watched the mardi gras show
& caught the beads being thrown at them
After dinner Julie and I went down to the casino and I won $1,000
playing .50 cent video poker - Happy Birthday! Yay!
Sunday, December 31st
Unfortunately Jim woke up in the middle of the night with the flu...
he was sicker than I had ever seen him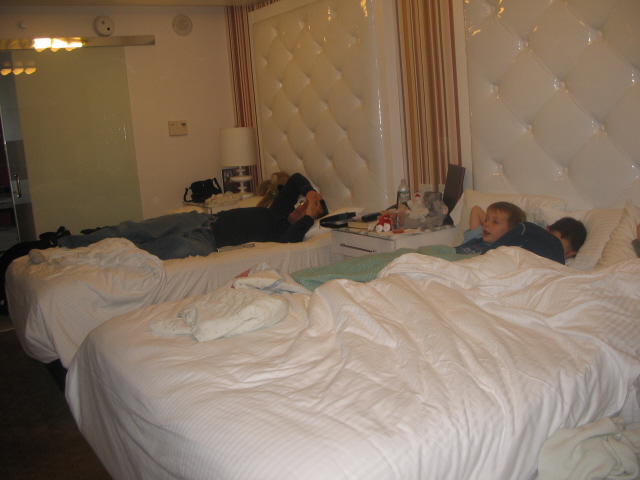 Since Jim was in bed for the day,
Julie and I took the boys on a walking tour of the other side of the Strip
They loved the Hotels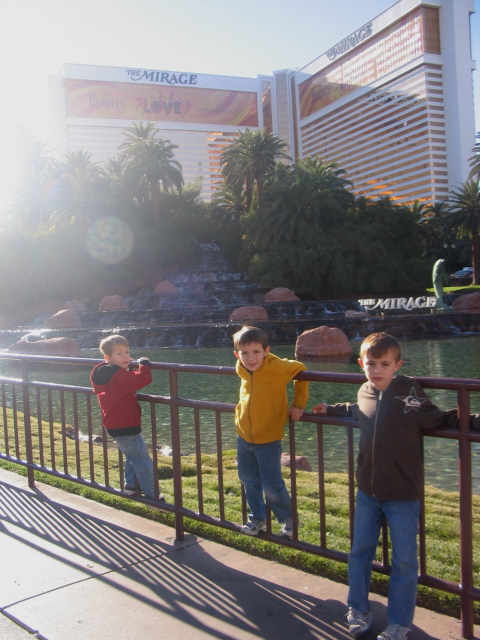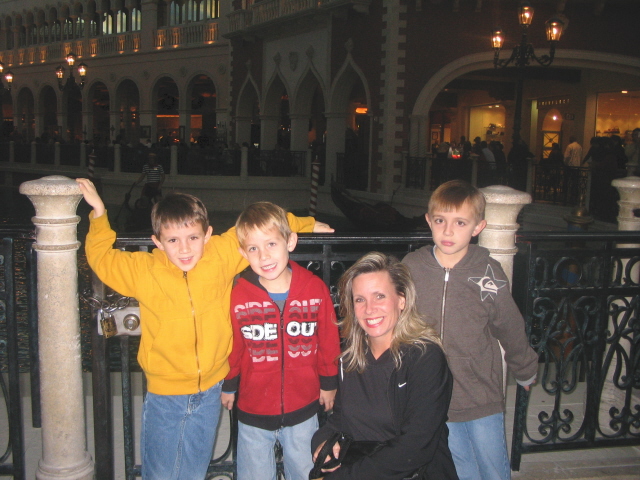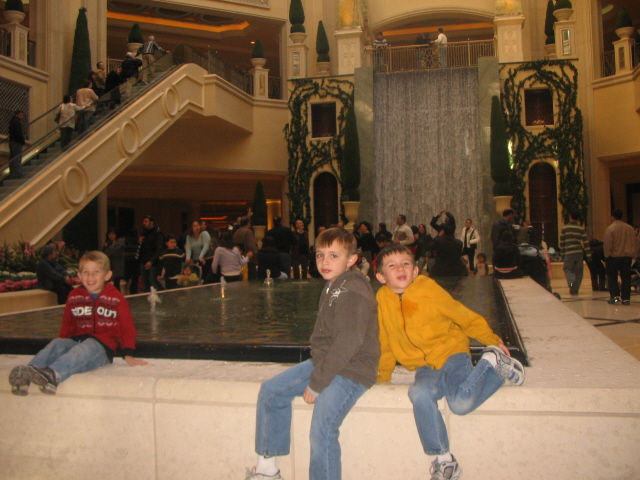 Back to check on Jim and he was up for a walk...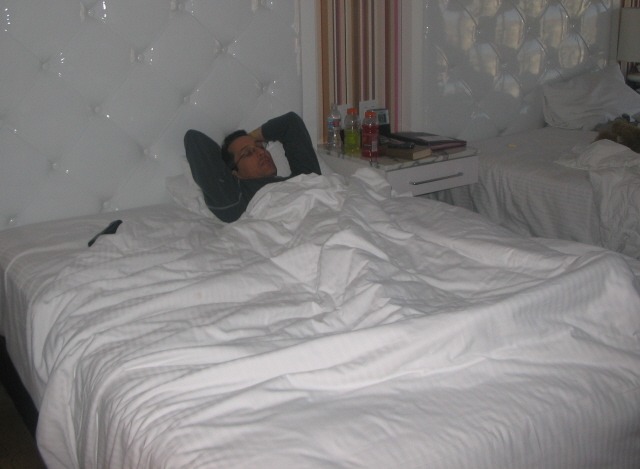 We got the boys some ice cream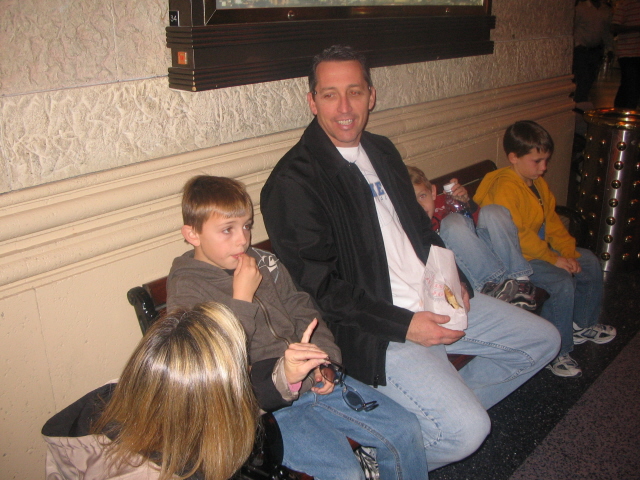 YUM!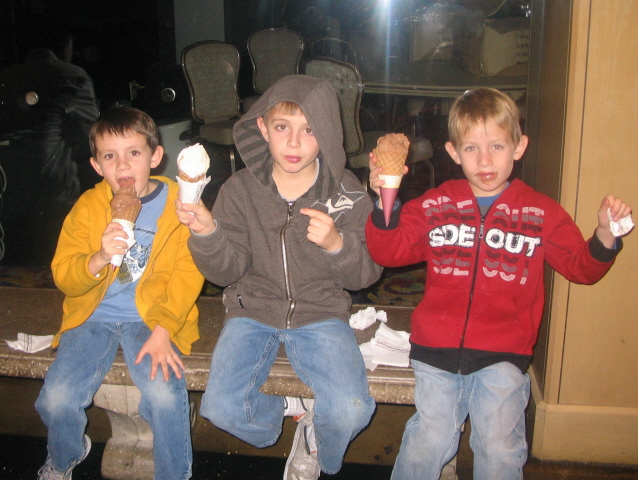 Julie flew home as the New Year's Eve parties closed the strip for the night
Jim wasn't up for much partying (or eating), so we got Margaritaville dinner to go and ate it in our room... the boys ate on the ironing board, lol.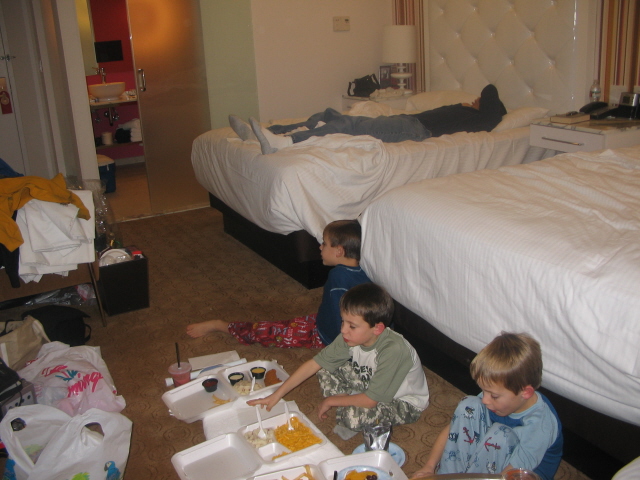 They watched a movie in the room & I went down to the casino and celebrated-lol. Back to the room about 11:00 excited for the fireworks that we were "supposed" to have a fabulous view of. At midnight we could see the parying on the strip BUT the fireworks were being let off directly above us on our roof. We could only hear them live as we watched them on TV. It was a lot of fun taking the boys to Vegas even though we didn't get to do everything we had planned because Jim was sick. (We're actually going back in August for more comped rooms
so that the boys can swim in the beautiful pool.)