~Shea Matthew Smith~
Before Shea arrived, he gave us a little scare... Dr. Sheen was concerned about Shea's growth after my 38 week doctor visit only showed his size at 36 weeks. At my 39 week visit, his size was still 36 weeks. In preparation for an early induced labor, I underwent 3 cervical gel treatments to get my body ready to deliver Shea early. I had my treatments on March 27, 28 and 29th. It was during my 3rd treatment that I went into labor.
Jim and I got to the appointment at 1:30 pm. I was hooked up to the fetal and contraction monitors. Shea seemed to be doing great. They checked me and I was 3 cm dilated already and she inserted the cervical gel to help me dilate more. We THINK inserting the gel caused a small hole in the top of the amniotic sack and created a leak - which started my labor very fast and very painfully. The gel on top of the broken sack caused me to go from having NO contractions to horribly painful ones right after another with no break. After a 10 minute long contraction Shea's heart rate was down to the 50s so I was given a shot to slow the contractions down... I was taken across the street to St. Joseph's Hospital's Labor & Delivery. I BEGGED for medication and was finally given a shot of Morphine at about 2:30 followed by an epidural at about 2:45 stopping the pain.
My sister Joan arrived to film the birth and we waited for Grandma Smith to get there to take pictures. I was checked at 4:30 and I was 8 cm dilated.... Jim was eating in the cafeteria so Joan went to go get him. 5 Minutes later I felt pressure and was checked again - I was 10 cm and Shea's head was ready to come out this time. The doctor came in and the nurse was there, finally Dr. Goldstein (on call from Dr. Sheen's office) came in and delivered Shea in a matter of minutes. He was born on March 29th, at 4:44pm, just 3 hours after my labor so suddenly started. The funny part was that they asked Jim to hold my legs so I could push but my mother-in-law had not made it to the hospital yet, so I told Jim *I* could hold my own legs, I needed him to take pictures. So, he did, and I held my own legs. The doctor told me I was made to have babies - lol.
After the epidural it was very peaceful and a great delivery. Shea was placed on my chest and I just cried and cried. I couldn't believe he was HEALTHY! he weighed 6 pounds, 14 ounces and was 19 1/2 inches long. His apgar scores were both 9 out of 10. He looked just beautiful with his light brown hair and blond eye lashes and brows. He had a cute little dimple on his left cheek and a red birthmark on the back of his neck... just as precious as can be. Grandma and Papa Smith arrived just 30 minutes after Shea was born.
Delivery and just after...Friday, March 29th
Here is Shea, just coming into the world...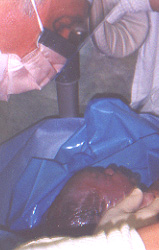 Shea with his proud parents.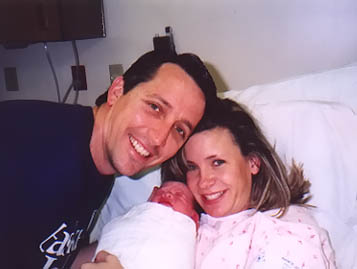 Shea and his Mommy.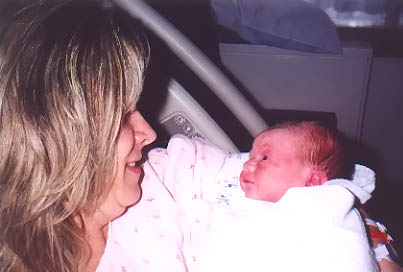 Shea and his Daddy.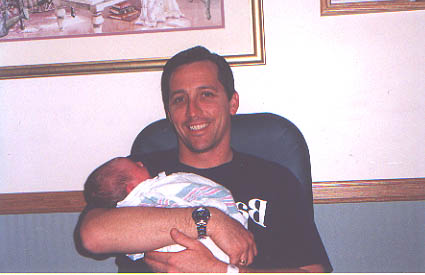 Aunt Joan finally got to hold Shea, after videotaping his arrival.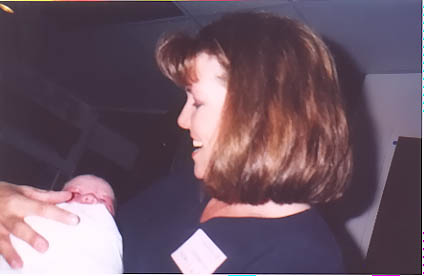 Grandma and Papa Smith.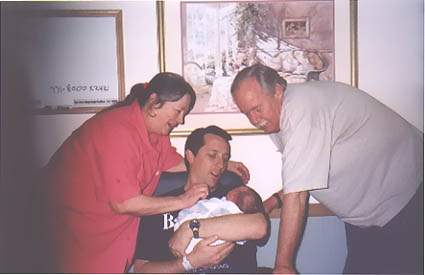 Aunt Jill came to visit just as we got moved into our room.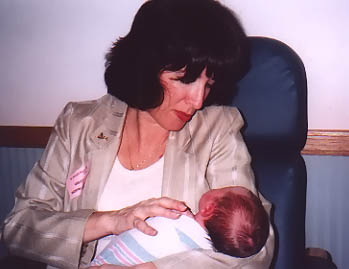 Mommy's friend Stephanie visited as well.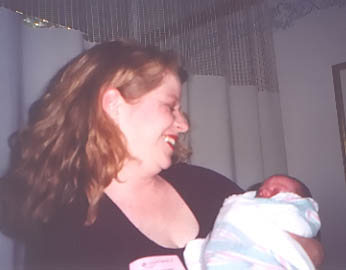 Shea's Hospital Picture... isn't he adorable!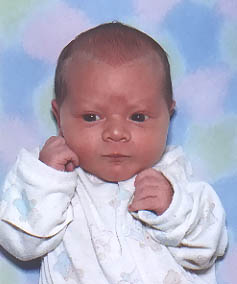 Saturday, March 30th
Mom and Shea just after Shea met his 2 new brothers.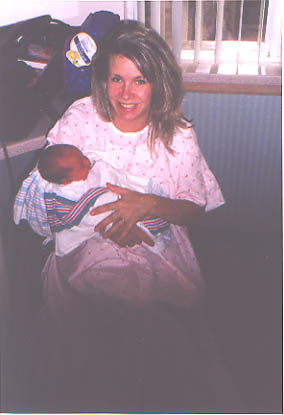 Daddy holding Shea while Jake and Ryan goof around in our room...

Aunt Julie finally got to meet Shea... she had Jake and Ryan while Shea was being born. We really wished she could have been at his birth.

Cousin Brandon...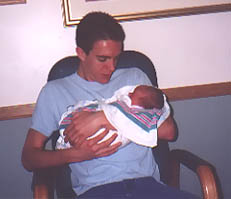 Aunt Mary.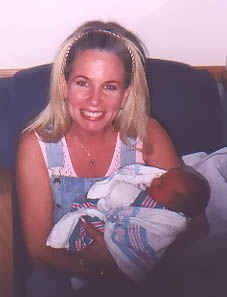 Uncle Ron.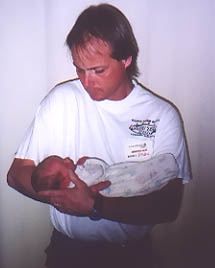 Aunt Jill and cousin Mike.

Easter Sunday, March 31st...
Home from the hospital and over to Grandpa Harper's house to celebrate Easter with our new little miracle...
Grandpa Harper holding his newest grandson.
Cousin Melissa.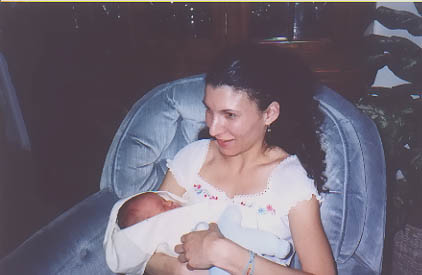 Aunt Jenny.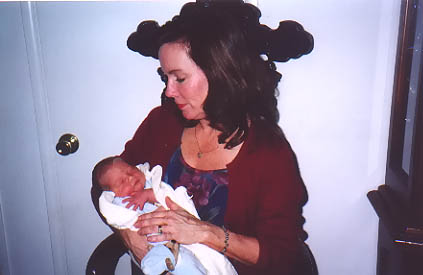 Shea in his carseat, all ready to go home for his first night at home.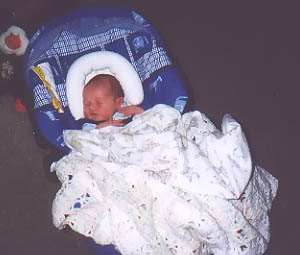 Finally to bed in his own bassinet.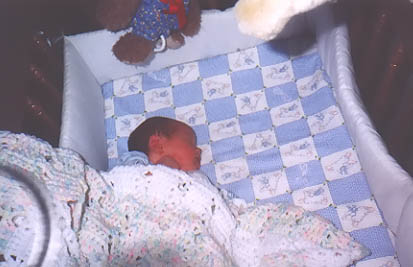 Ryan holding his little brother.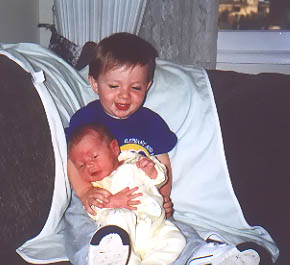 Shea and his Mommy.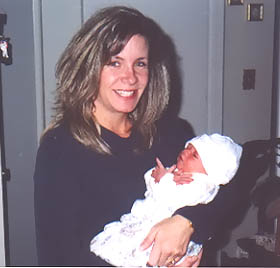 Shea's Birth Announcement Picture.