Our extended family:
(back) April, Melissa, Tom, Mary, Julie, Joan Tony (behind), Lisa, Pat (behind), Dad, Cathy, Jim, Mom, Jenny, Don (behind), Jill, Ron (behind), Patty Hunn, David (behind), Jane, Debbie, Sarah, (front) Anthony, Christopher, Andrew, Anna, Brian, Shawn, Mike, Brandon, Matt, Josh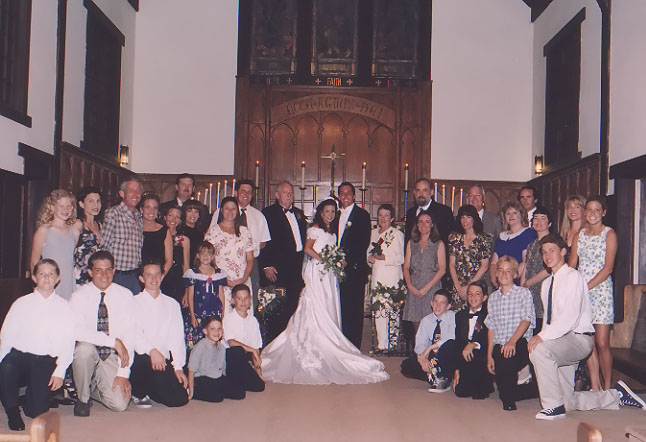 August 2nd
Joan & Tony's Wedding
Mom & Joan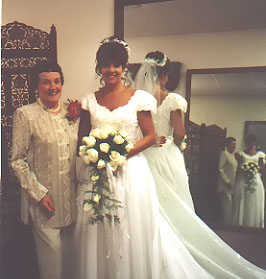 Mom, Joan & Jane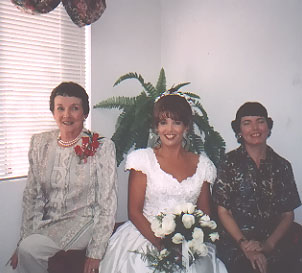 Mom, Joan & Dad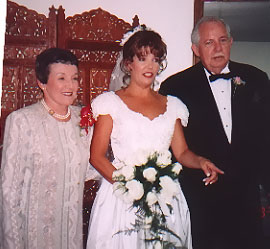 Christopher seating his Grandma at the wedding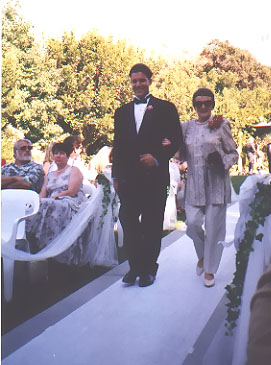 Cathy, Mom, Dad & Mary at the reception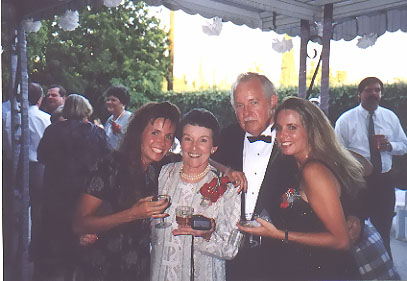 September
Mom holding Pat & Lisa's youngest, Daniel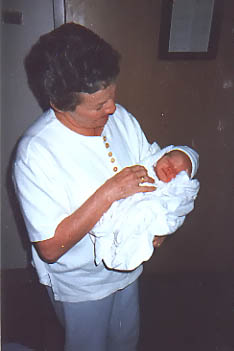 November
Thanksgiving
David & Mom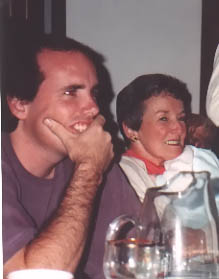 1998
April
Easter
Andrew, Mom & Josh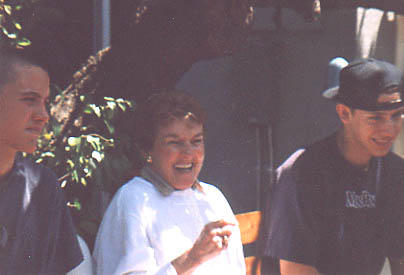 June
Sarah at her Serrano High School Graduation with her Grandpa & Grandma
Christopher at his Garden Grove High School Graduation with his Grandpa, Anthony (back), Brandon, Cathy & Jim (back), Julie, Jane (back) & his Grandma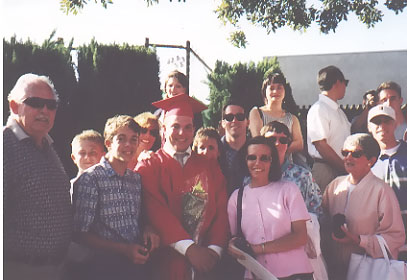 Christopher with his Grandparents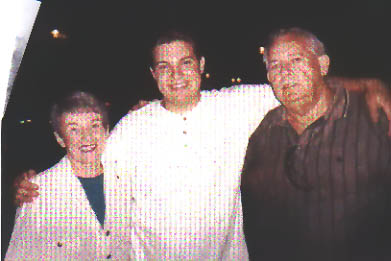 November
Jane's 40th birthday party
Mom, Pat & Daniel and birthday girl-Jane petting Beast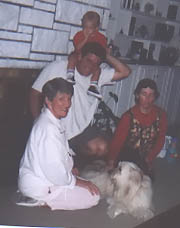 Jane, Mom, Lois and Lois' grandkids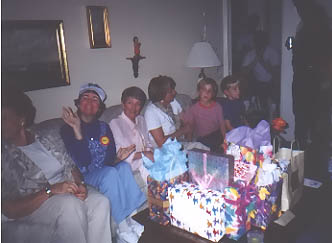 Joan, Mom & Cathy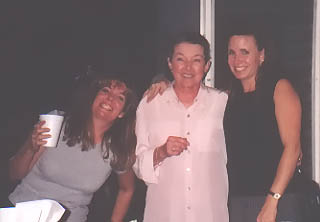 Thanksgiving
(back row 1st, center to center) Josh, Andrew, Debbie, Christopher, Jim, David, Allie, Jane, Ron, Mary, Mike, Jenny, Don, Pat, Melissa (middle row) Krissy, April, Cathy holding Jake, Mom, Dad, Jill, Lisa holding Daniel, Julie (front row) Steven, Sarah, Nick, Anna, Brian, Robbie, Shawn & Brandon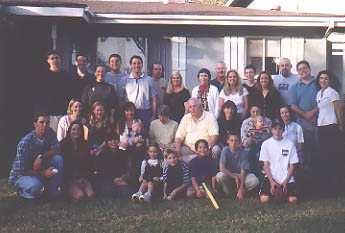 Dinner table on Thanksgiving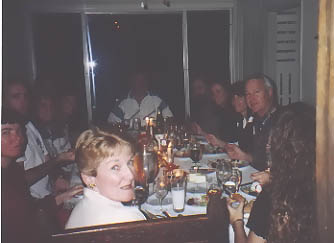 December
Playing poker at Cathy & Jim's house - Dad, Mom, Mary, Julie, Brandon & Jim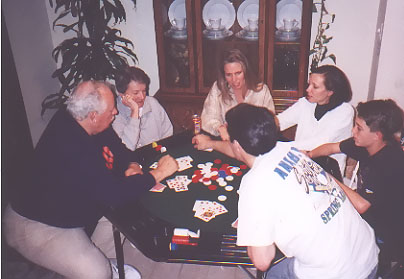 1999
April
Easter
Jake with his Grandma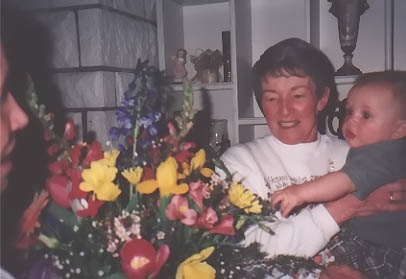 Nicholas, Robbie, Tom & Mom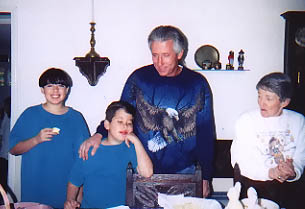 Mom in the middle holding Jake, (center to center) Julie, Mary, Melissa, Jill, Jenny, Cathy, Joan & Jane (& Stockton)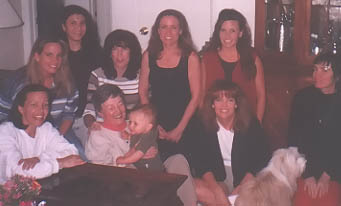 August
August 14th, Grandma helping Jake with his very first birthday cake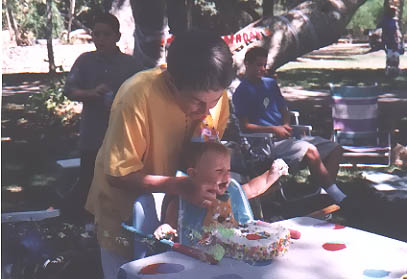 October
Mary & Mom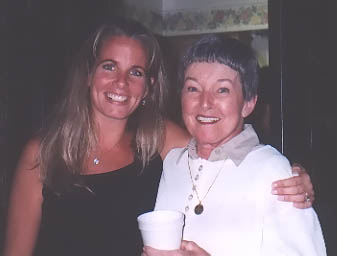 December
Christmas
Jill, Mom, Anna & Beast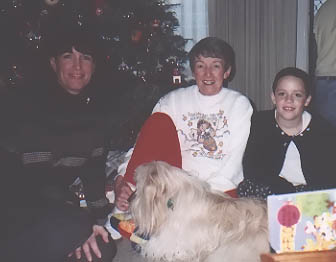 2000
May 21st
Brandon with his Grandma and Grandpa at his Confirmation Dinner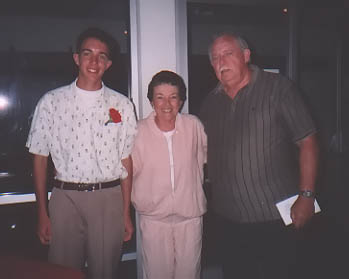 July 22nd
Mary & Ron's Wedding
The Harper's, MARY & RON, & The Stockwell's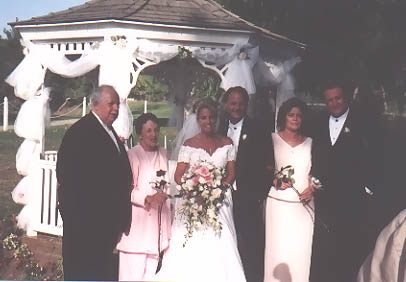 Uncle John, Aunt Matize, Dad, Mom, MARY & RON, Aunt Dorothy, Uncle Ken, & Aunt Sissy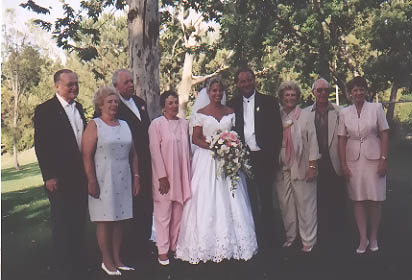 Ron giving Mom a rose during the wedding ceremony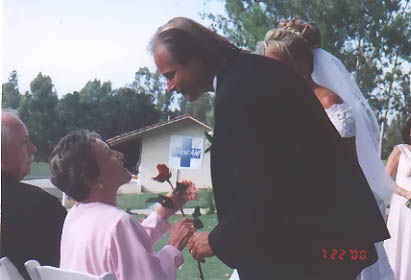 Mom & Jenny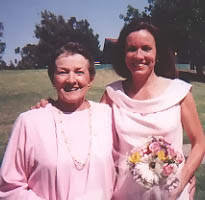 Aunt Matize, Uncle John, Dad & Mom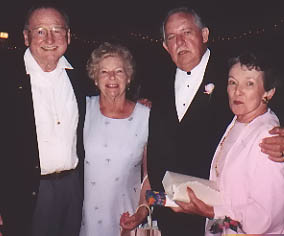 Mom with Aunt Sissy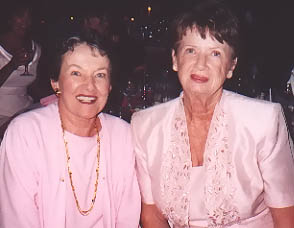 September 3rd
Grandma & Grampa Harper meet their newest grandson for the first time. (Cathy & Jim's 2nd son) Ryan was just 10 days old and had already gone through a life-saving open heart surgery to correct his heart defect, Transposition of the Great Arteries/Vessels... here Ryan is just out of recovery.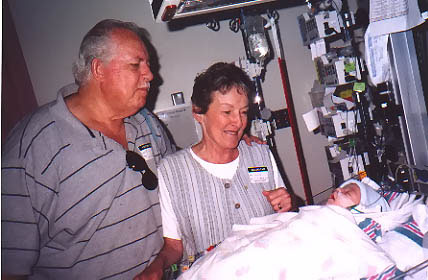 Grandma finally gets to hold Ryan for the first time in late September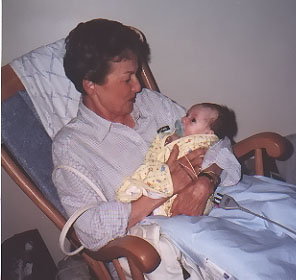 November
Mom's birthday
Mom & Jenny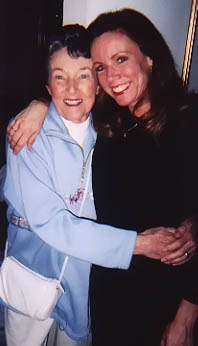 Sarah and her Grandma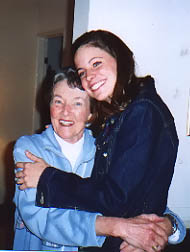 Thanksgiving
Dad, Mom, Jane & David
Dad and Mom with Ryan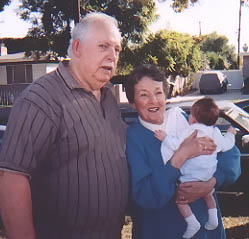 Mom holding Ryan with Julie in the background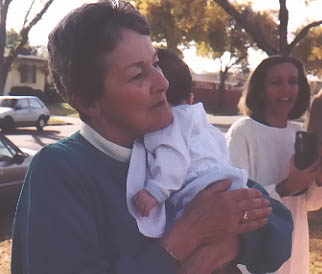 December
Christmas Eve
Dad, Jill & Mom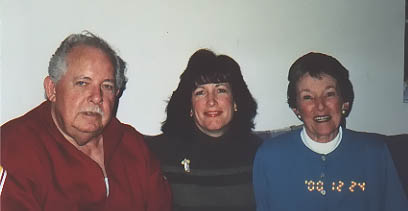 Christmas
Ryan with his Gramma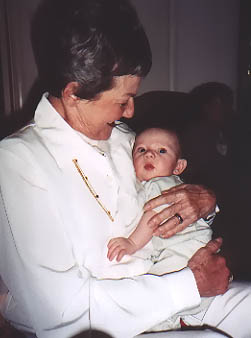 Mom and Joan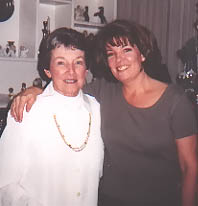 2001
February 10
Mom, Ryan, Cathy & Jake - out to dinner at the Outback Steakhouse for Julie's birthday
The last picture was taken just one month before mom died. I opted to exclude any more recent photos because mom wouldn't want everyone to remember her looking so unhealthy.