The birthday boy waking up in the morning...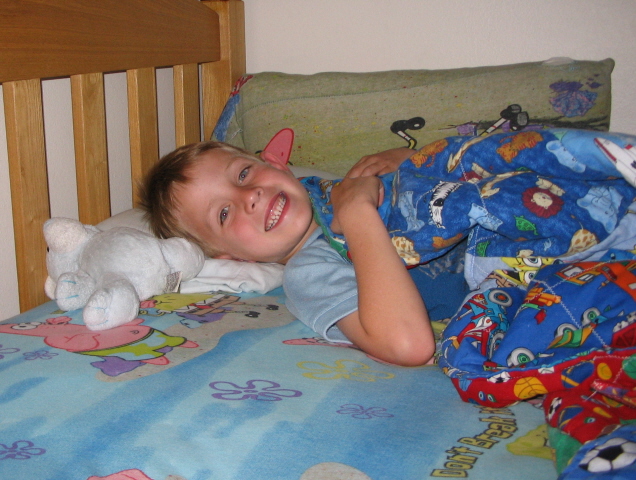 Present time!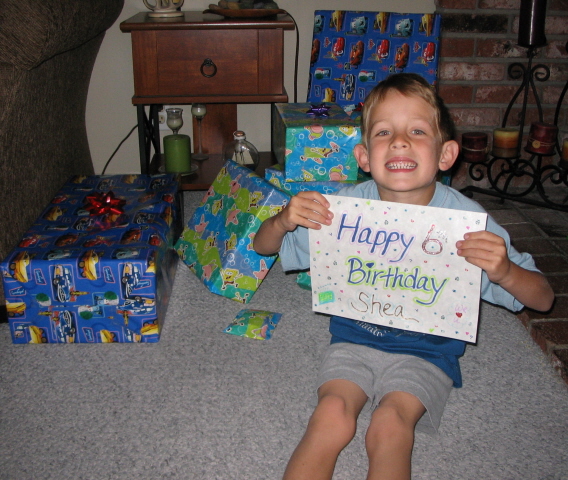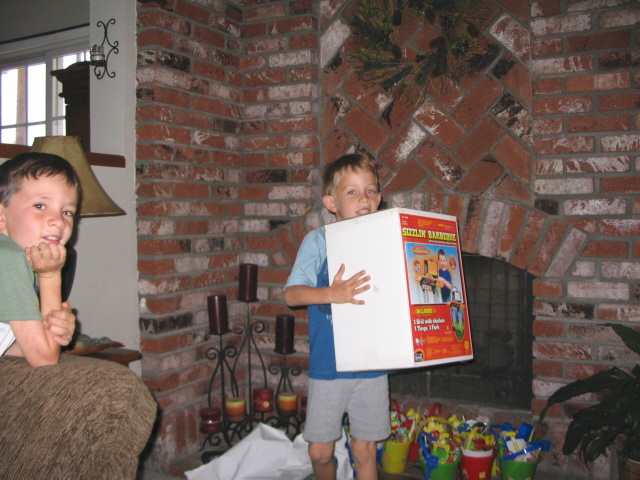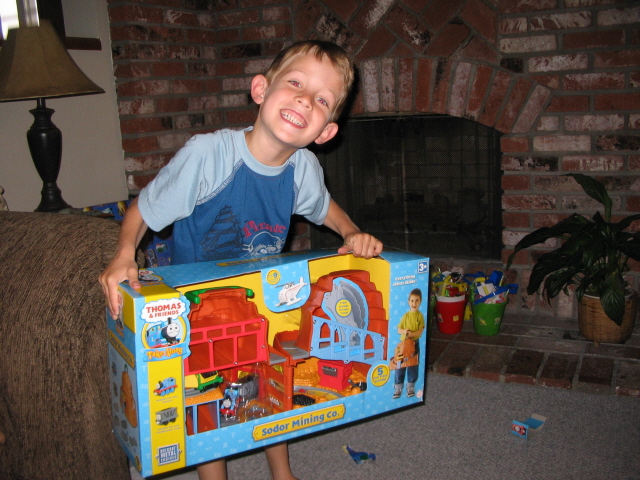 Shea & Ryan... aw!
Shea had a SPONGE BOB themed birthday party later that same day...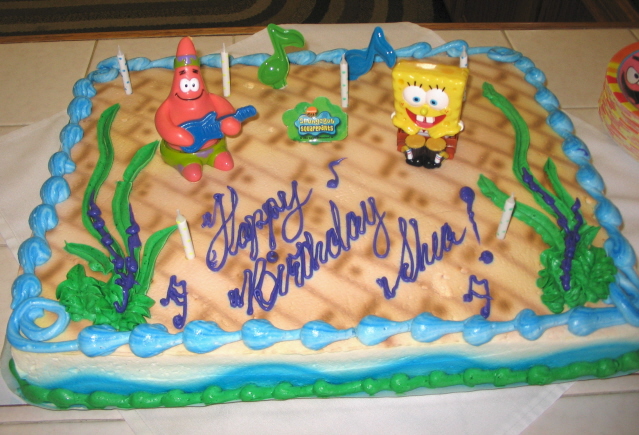 We had a lot of pizza and other goodies...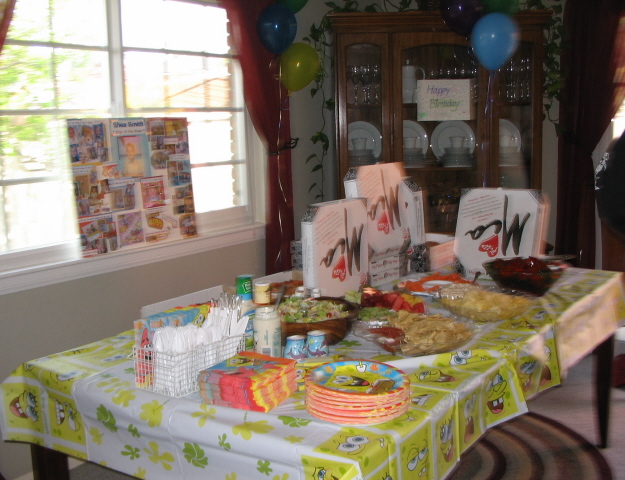 Sophie, Anna and Taylor... the "girls" of daycare
Terry, Julie, Brandon, Dave and Ron
Allie, Chad, Mary, Sarah & Jenny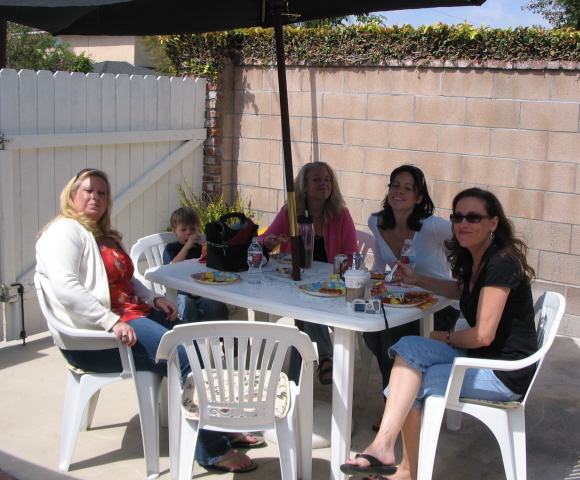 Bella in the sand box...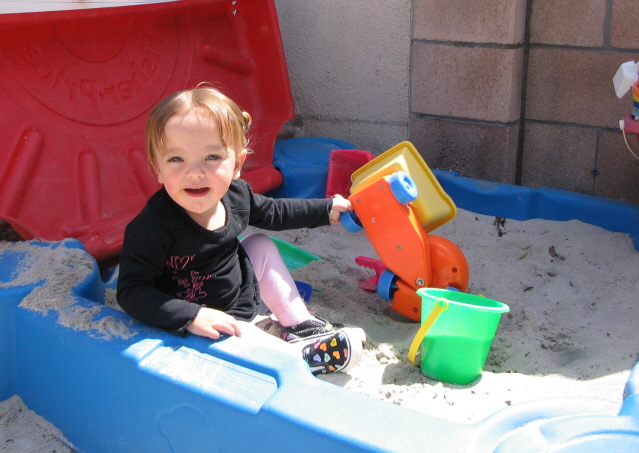 Amy & Andrew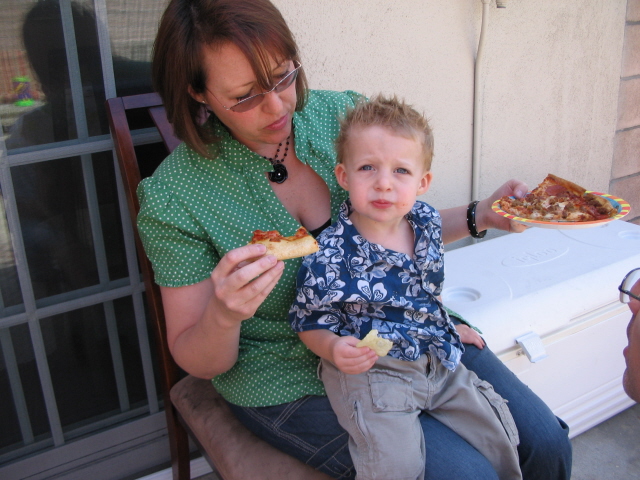 Jonah, Ryan, Ryan Z., Aaron & Shea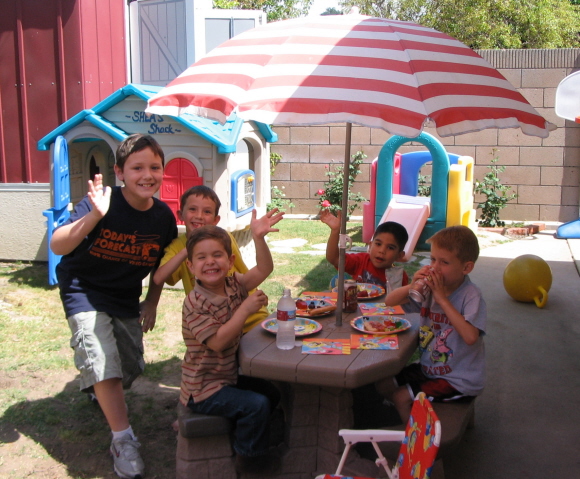 Ryan, Shea & Jonah
the bounce house.... it was HUGE and the kids loved it!
...it had a big slide!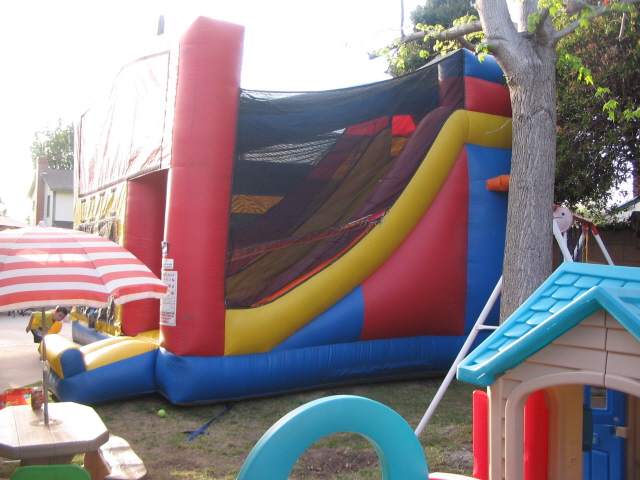 Ryan Z., Brandon and Shea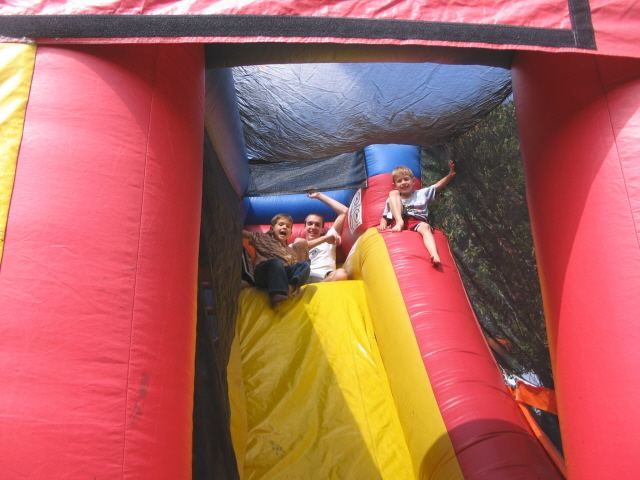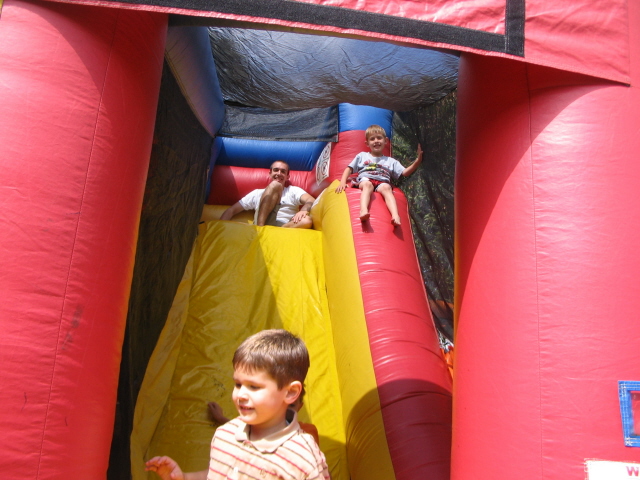 Jonah, Jake, Ryan & Ryan Z.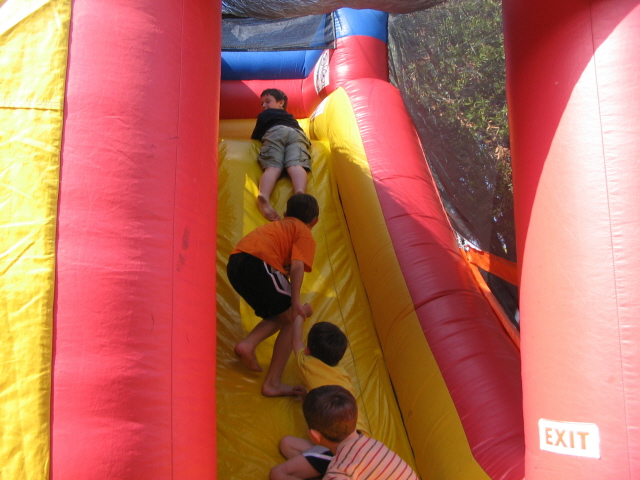 looks like fun!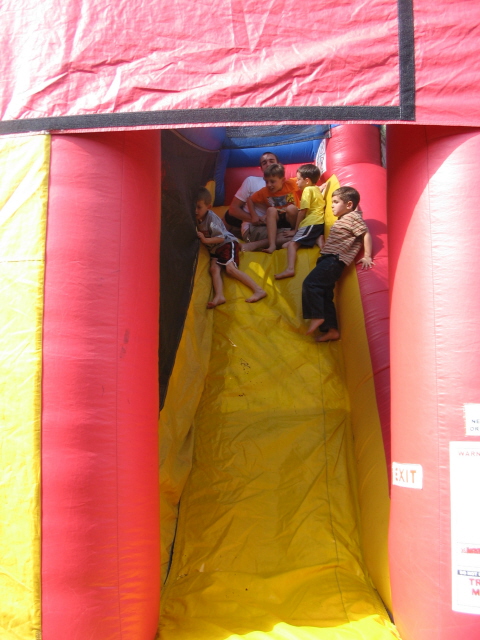 Ryan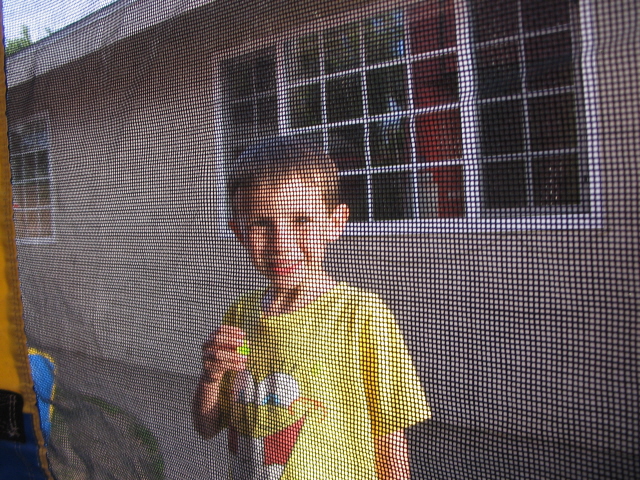 Cathy & Jim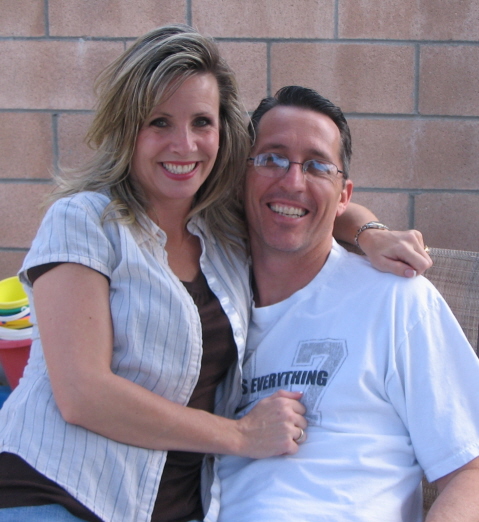 Cake Time!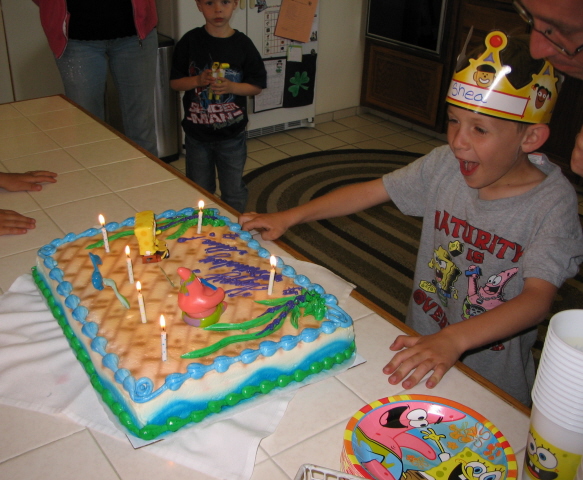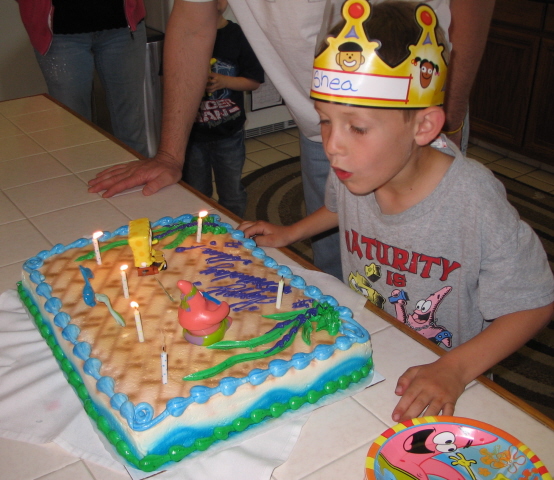 Party present time!
The kids watching... Chad, Taylor, Bella, Ryan, Jonah & Andrew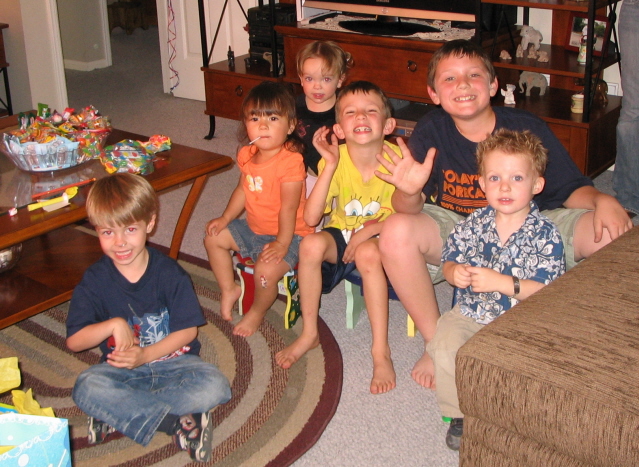 Daddy helping Shea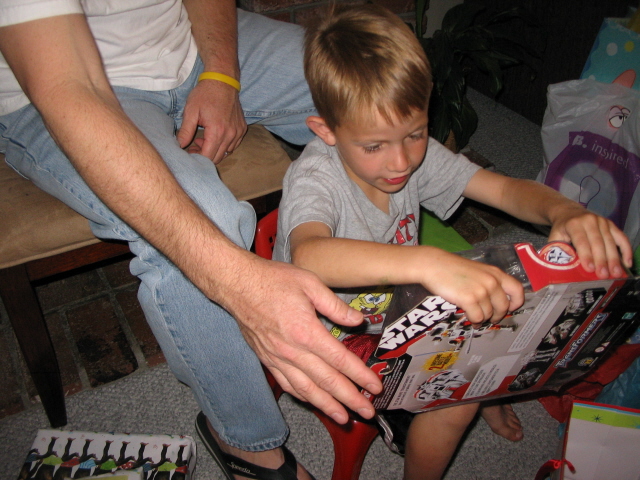 Lots of people... it was a great day...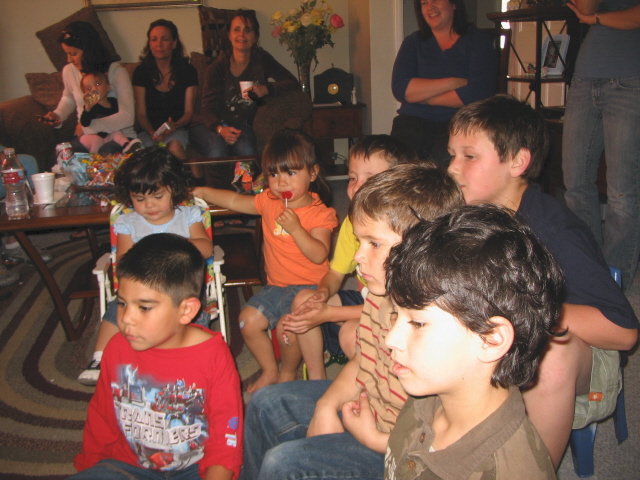 Jim, Cathy & Brandon...squished on the love seat, lol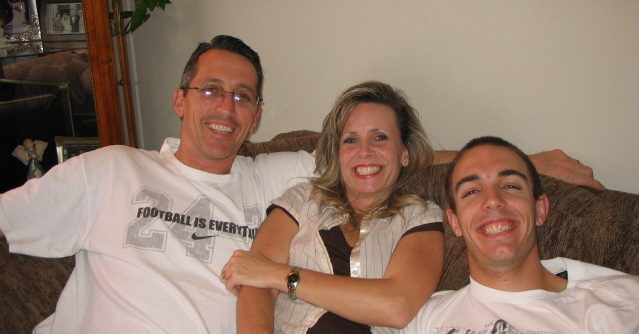 Jim & Brandon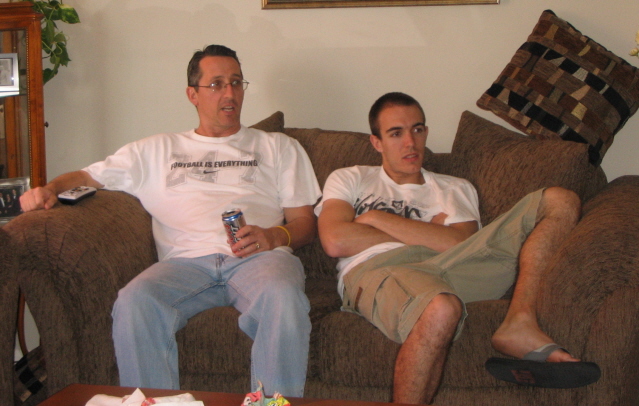 Shea was named "Star of the Week" for his Kindergarten class the week of his birthday. The kids bring a poster board in that tells the class all about them. This is Shea's board... we displayed it at the party. :)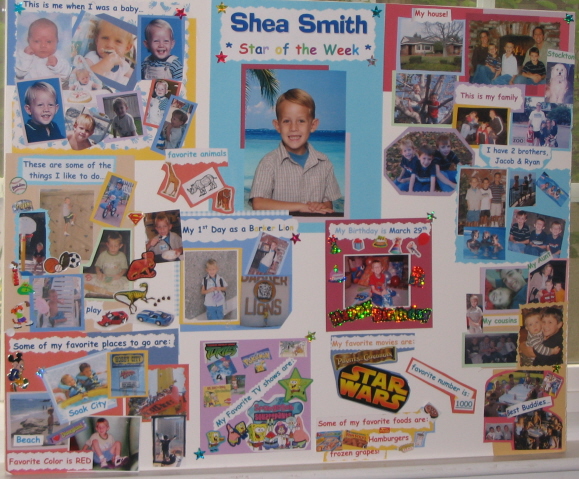 We took Shea to Adventure City for his Birthday a week later... They had a great time :)