Our first Christmas with Jake was one to remember. He was fascinated by the lights on the tree and the presents below it. Although he wasn't much into opening his own presents, his mommy and daddy had loads of fun opening up all of his new toys and demonstrating them for him. We had a very joyous holiday.
Jake was four months old in this picture. He has a smile that can light up a room, but he refused to smile for his pictures. He's still a cutie anyway.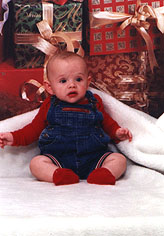 Looking very festive in his Santa Claus hat.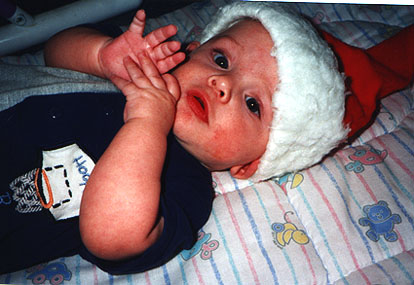 He just loved laying under the tree with the presents amazed by the colorful lights.